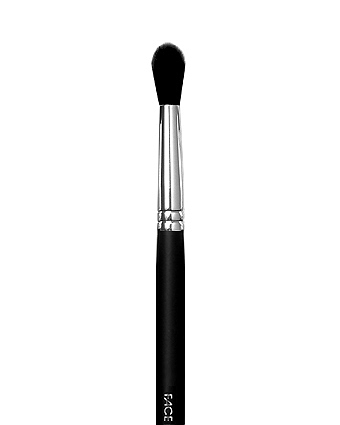 This is the 'mistake proof' brush! Just close your eyes, and put this perfectly shaped brush into the crease of your eye. Then open and use a window-wiper motion to apply the perfectly blended crease. Slightly larger and fuller than the #8 crease brush, it's a fluffy bush with natural fibres that's ideal for blending and shading.
The key purpose of the blender brush is to ensure that there's a soft, seamless transition from one shade to another.
This is an extremely user-friendly brush, and a smart choice if you're not ready for the smaller #8 crease brush. It's more forgiving when applying darker crease shades.
You're one step closer to owning this product!
#9 Blender has been added to your cart